Falcon Release Programme
Sheikh Zayed Falcon Release Program
In 1995, the Falcon Release Program has been introduced by H.H. The Late Sheikh Zayed bin Sultan Al Nahyan, the first president of the United Arab Emirates. His idea was to release wild falcons back to the nature in order to preserve the natural falcon population.
The medical surveillance of the Sheikh Zayed Falcon Release Program is done by the Abu Dhabi Falcon Hospital. The falcons are released back into the wild as part of an ambitious research program to understand if migratory birds such as the Peregrines and Saker falcons can maintain the same migratory route after they have been used for Falconry.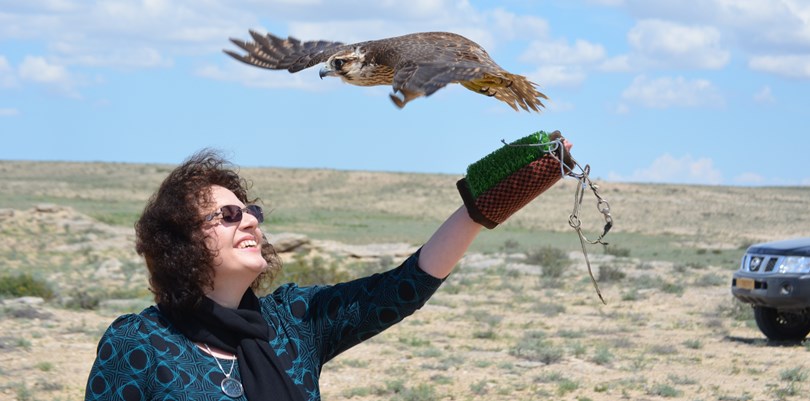 The program's objective is to return wild peregrine falcons (Falco peregrinus) and saker falcons (Falco cherrug) to their original habitat to increase the wild falcon population. The Abu Dhabi Falcon Hospital is rehabilitating those wild falcons for release. In this great conservational effort so far more than 1,600 falcons have been released in release locations like Pakistan, Iran or Kazakhstan. Every year during spring time, the falcons are taken from UAE to the release locations situated on the natural migration routes of wild falcons. The final release areas are carefully chosen in unpopulated regions and depend on the availability of food like small birds and water e.g. rivers and lakes. Several falcons are fitted with satellite transmitters to monitor the flight paths and provide data about the survival rates of the released falcons.